What is a linked bank account for?
You can choose to withdraw funds from your Endowus account anytime. The funds withdrawn will be transferred to your linked bank account, which you had indicated during the account opening process. You can view details of your linked bank account by selecting Linked Accounts after you've logged into your Endowus account.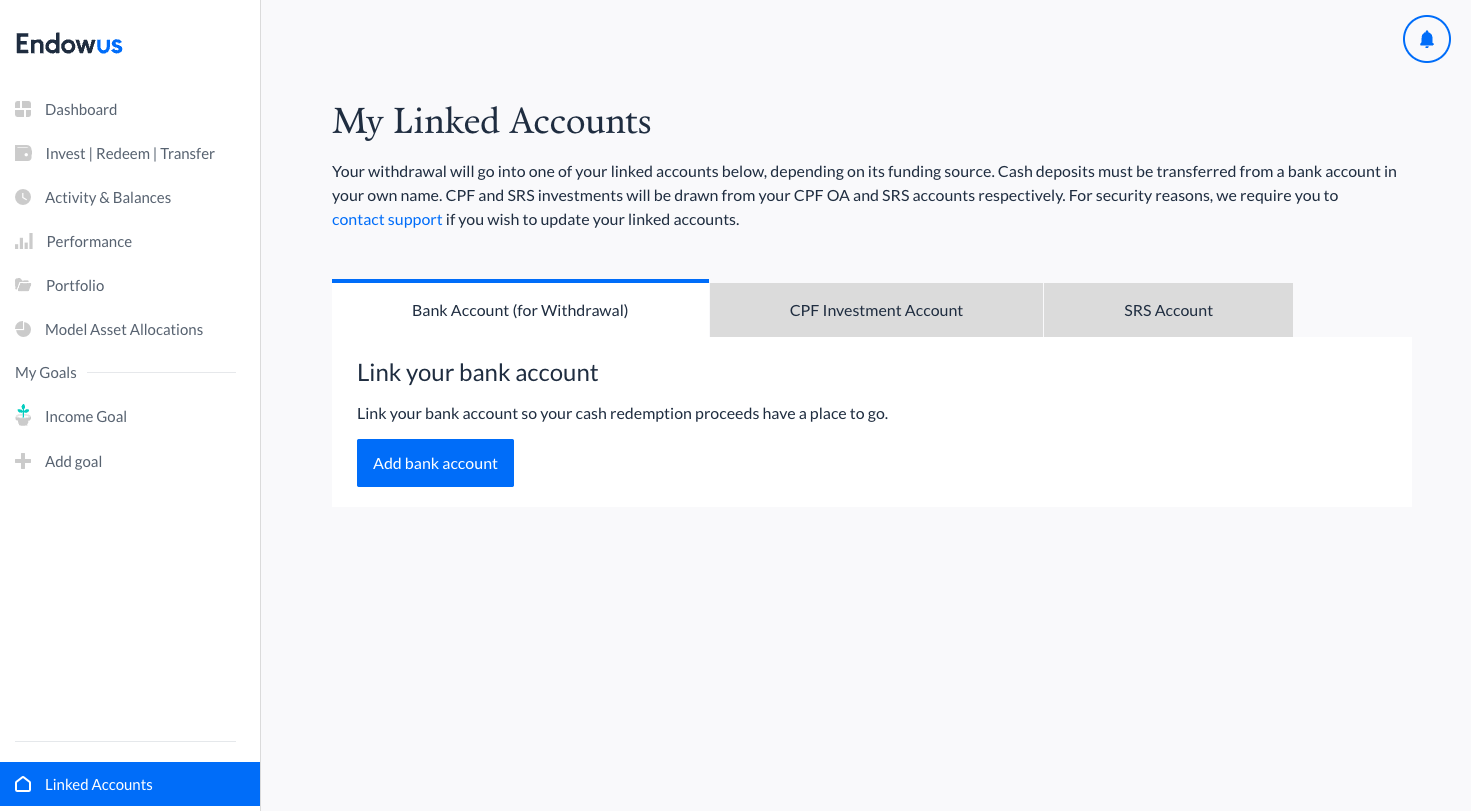 Do I need to set up specific bank accounts to use Endowus?
You can use your existing bank accounts for investments and withdrawals, as long as the accounts are in your own name.
Can I link more than one bank account?
You can only link one bank account for withdrawals at the moment.
How can I change my linked bank account?
Please reach out to support@endowus.com if you would like to change your linked bank account.